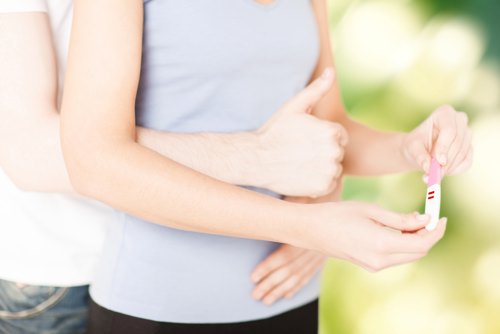 Boosting Your Chances of IVF Success
To support you on your fertility journey, I have gathered my top resources – specifically those that improve your chances of IVF success. When you are preparing for an IVF cycle, it can sometimes feel like your body is not in your control. You will want your time, energy and investment to result in a healthy pregnancy, but it seems like most of the decisions are in your doctor's hands. However, there are still things you can do to improve the odds.
First . . . Why Prepare for Your IVF?
Preparing for your pregnancy is like "preparing the soil". You are preparing your body and giving your baby the best possible start.
By preparing for your IVF you are able to:
support your hormonal and reproductive system
nourish your body
have nutrients available during the crucial early stages of foetal development
have the resources to avoid any stress that may arise on this journey
This is the time to invest in your well-being and to prepare your body. If simple things like having acupuncture on the day of embryo transfer can increase IVF pregnancy rates by 60-70% (as is indicated in studies), imagine how much a combination of eating well, exercising appropriately and mentally preparing for IVF could make a difference!
The patients I've worked with who have done some or all of these things have had the best results. These tips help improve your response to the medications, build a healthy endometrial lining and increase your receptivity to the developing embryo.
Diet
Eat more whole-grain and low-glycaemic index foods
High quality healthy fats should be a big part of your diet – nuts, seeds, avocado, fish
Reduce processed foods, hydrogenated oils, sugars and caffeine
Reduce alcohol for four to six weeks before starting IVF
Avoid alcohol completely when going through IVF
Drink two litres of water daily to ensure your body is properly hydrated
Consider taking Coenzyme Q10 – this supplement improves egg quality by acting as a mitochondrial antioxidant
Exercise
Take gentle exercise such as walking, swimming or yoga 4 times per week
Avoid exercise that is overly strenuous and causes overheating
Exercises releases endorphins that may you feel great and reduces stress
It also improves circulation to the womb, ovaries and fallopian tubes
Prepare your Mind
Meditation is a wonderful tool for calming your mind and, thus, improves IVF outcomes
Meditation can also reduce blood pressure and boost the immune system
Look at your relationships, work and personal, and seek to resolve any causes of stress
Aim for 8 hours of sleep a night for at least 1 month before your cycle
Acupuncture
Acupuncture has been extensively studied for the beneficial effects it has in supporting IVF
Studies show acupuncture before and after embryo transfer can increase the success rate of in vitro fertilization (IVF) to 43%, compared with 26% in the control group (an increase of 65%)
Women who had acupuncture report feeling less anxious, more relaxed and at peace during their IVF cycle
Optimal care for IVF clients includes a course of acupuncture sessions before your egg retrieval and at the time of implantation
Call us now on 087 2632732 for an appointment or free consultation.
We want to help you have the best pregnancy possible.
Posted by Niall O'Leary
Click here for more information on Prices.