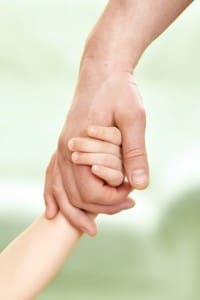 Acupuncture for Male Fertility
When a couple has been diagnosed with male factor infertility, they are usually quickly referred for ICSI procedure when in fact male infertility responds really well to acupuncture treatment and lifestyle changes.
At New Leaf Acupuncture, Dublin, we work to significantly increase sperm count and improve sperm motility/morphology bringing them within the normal range.
In addition, men can make positive lifestyle changes:
Exercise – Regular and moderate exercise helps maintain a sensible weight and reduce stress.  Obesity and/or stress can undermine all healthy bodily functions.
Body temperature – Avoid vigorous exercise, hot tubs, tight underwear and saunas since they raise the body temperature and may cause reduced sperm count.
Nutrition – Poor diet, excessive alcohol consumption and nutritional deficiencies negatively influence sperm motility.
Smoking – This habit adversely impacts upon sperm count and sperm motility.
Electronics – Keep mobile phones away from the testicles, i.e. do not carry your phone in your trouser pocket.  Keep laptops directly off your lap.
How Acupuncture can help Male Infertility
It is well documented that acupuncture is one of the safest and most effective ways of improving the overall sperm parameters, together with the implementation of a good nutritional programme and healthy diet.
Acupuncture may help in the treatment of male infertility (Stener-Victorin 2010), by:
lowering scrotal temperature (Siterman 2009);
enhancing local microcirculation, by increasing the and blood flow velocity of peripheral arterioles (Komori 2009);
reducing inflammation, by promoting release of vascular and immunomodulatory factors  (Zijlstra 2003)
by improving sperm maturation in the epididymis, increasing testosterone levels, and reducing liquid peroxidation of sperm  (Crimmel 2001)
References
Arap MA et al. Late hormonal levels, semen parameters and presence of antisperm antibodies in patients treated for testicular torsion. J Androl 2007; 28: 528-32.
Cherry N et al. Occupational exposure to solvents and male infertility. Occup Environ Med 2001; 58: 635-40.
Dohle GR et al. Guidelines on male infertility. European Association of Urology; 2010.
Isidori A et al. Treatment of male infertility. Contraception 2005; 72: 314-8.
Kunzle R et al. Semen quality of male smokers and nonsmokers in infertile couples. Fertil Steril 2003; 79: 287-91.
Patki P et al. Effects of spinal cord injury on semen parameters. J Spinal Cord Med 2008; 31: 27-32.
Rowe PJ et al. WHO manual for the standardized investigation and diagnosis of the infertile male. Cambridge, UK: Cambridge University Press; 2004.
Shefi S, Turek PJ. Definition and current evaluation of sub-fertile men. Int Braz J Urol 2006; 32:385-97.
Click for more information on Prices.
Or call Niall on 087 2632732 for an appointment or free consultation.