Before receiving your first acupuncture treatment, you should fill out the following Intake Form. It provides preliminary information that is helpful for diagnosis, etc.
If you get an opportunity to fill it out before your appointment, it will allow us more time for treatment. Otherwise, you can fill one out at the clinic.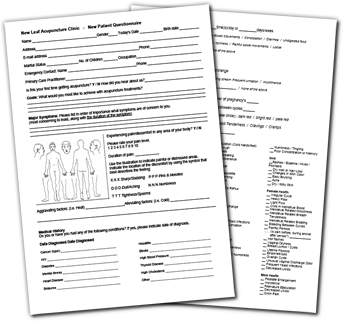 Click for more information on Treatments and Prices
Or call Niall on 087 2632732 for an appointment or free consultation.