BIO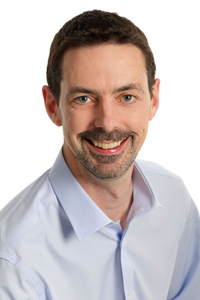 Niall O'Leary, Lic. Ac., C. Ac , Dip. Ac. (Nanjing), MAFPA, METCMA
Acupuncturist
Niall is a registered member of the Acupuncture Foundation Professional Association, the oldest and largest professional body for practitioners of Traditional Chinese Medicine in Ireland, and of the European Traditional Chinese Medicine Association. As such, he is bound by a Code of Ethics and Practice strictly enforced by the AFPA.
He is a graduate of Acupuncture Foundation of Ireland in Dublin where he studied under prominent Chinese doctors, Professor Jin Hui De, Dr Jidong Wu and Dr MengFanyi.
Niall undertook his postgraduate training at the Nanjing University World Health Organization Collaborative (WHO) Centre in China where he was awarded his Licentiate Diploma. Whilst in Nanjing, he studied and worked with eminent Chinese doctors including Dr Li Jing of the Nanjing Municipal Hospital of TCM, Dr HuJinli of Jiangsu Hospital of TCM and Dr Han Yan of Jiangsu People's Hospital.
Niall is continually undertaking additional training with international Chinese Medicine experts in the fields of infertility, back pain, stress management, pregnancy care, sports injuries, allergies, digestive disorders and more.  He also uses a number of forms of Traditional Chinese Medicine, such as Medial Acupuncture, Tuina,  Cupping Therapy, Electro-acupuncture, Auricular Acupuncture, Heat Therapy and Cosmetic Acupuncture.
Click for more information on Treatments and Prices
Or call Niall on 087 2632732 for an appointment or free consultation.