Avocado diet 'triples chance of success' for couples undergoing IVF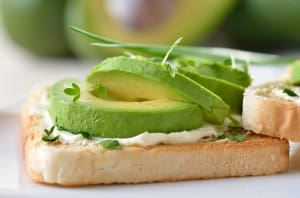 Pregnancy nutrition is a hot topic in acupuncture circles everywhere. But should our IVF patients follow a different dietary path? Here in Dublin, it's a question my own patients often ask me. Recent research from the Harvard School of Public Health suggests avocados may triple live birth rates for couples undergoing IVF.
Let's look at the fine print. The study actually found that food high in monounsaturated fats – including olive oil, sunflower oil, nuts, seeds and avocados – may significantly raise IVF success rates for those who consume a lot of it. But for those who ate more saturated fat – as found in butter and red meat, for example – fertility treatment was less successful.
US experts behind the study believe monounsaturated fats – which are already known to protect the heart – could improve fertility by lowering inflammation in the body.
The study was presented at the European Society of Human Reproduction and Embryology in Istanbul and was carried out at Harvard School of Public Health, funded by the US National Institutes of Health.
Study leader Professor Jorge Chavarro said: 'The best kinds of food to eat are avocados, which have a lot of monounsaturated fat and low levels of other sorts of fat, and olive oil.' He said higher levels of monounsaturated fat were linked to higher live birth rates, which 'ultimately people are looking for'.
The study took place among 147 women having IVF at the Massachusetts General Hospital Fertility Center.
So, to summarise, the results are:
Higher total fat intake = fewer good eggs
Higher saturated fat intake = fewer good eggs
High polyunsaturated fat intake = poor quality embryos
High monounsaturated fat intake = 3.4x higher live birth rate
Posted by Niall O'Leary
Click here for more information on Acupuncture for IVF.
For an appointment or free consultation to have your questions answered, call Niall on 087 2632732