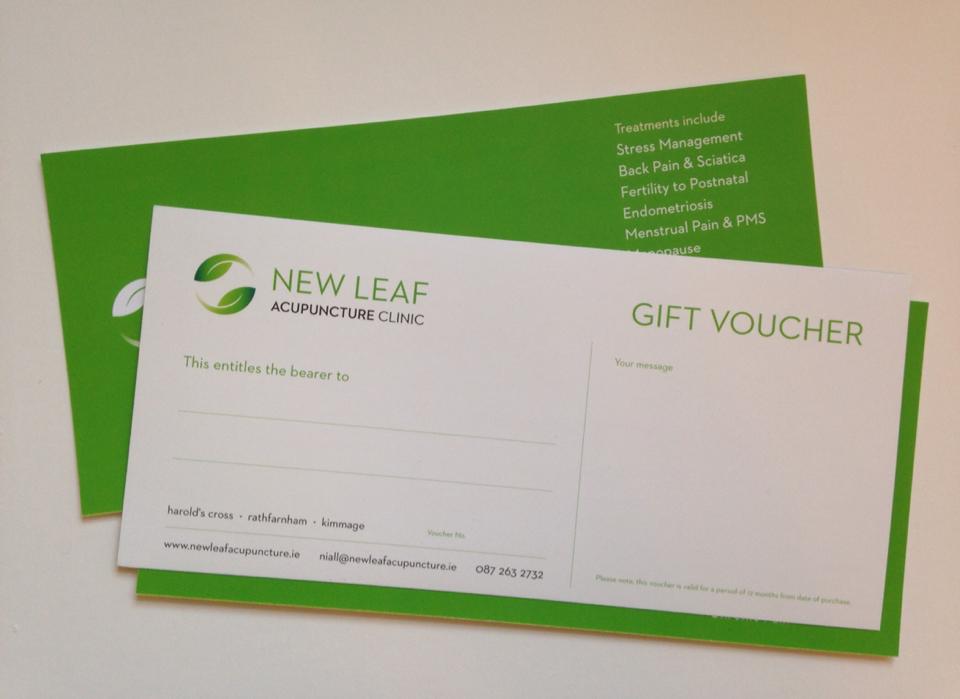 Give the gift of good health!
Send your love and appreciation with a gift card from New Leaf Acupuncture Clinic, Dublin.
Acupuncture as a gift can be used to treat specific ailments or to generally boost energy, wellbeing and relaxation.
Gift vouchers can be purchased for either a single treatment or for a course of treatments.
For example:
One treatment – €60
Two treatments – €120
Three treatments – €180
Six treatments – €295 (you save €65)
Click here to purchase your gift card online and you will immediately receive you gift card by email.
Or call on 087 2632732 or email info@newleaf.ie and we can send the gift voucher to you or to the recipient by mail.