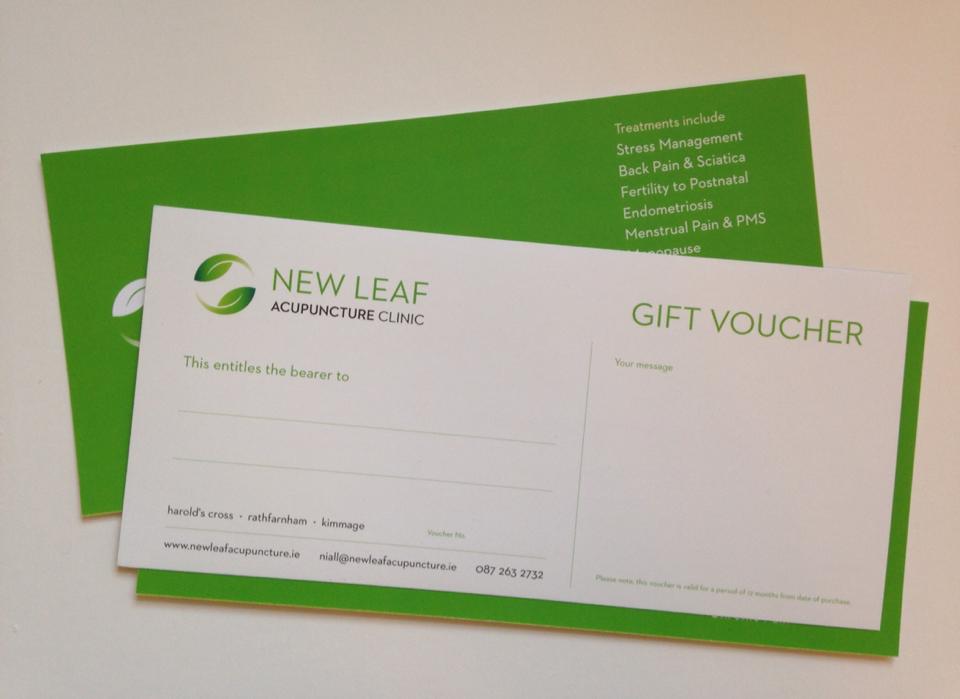 Give the gift of good health!
Are you looking to treat a loved one to some well earned pampering and wellness therapy? Acupuncture, although in many cases implemented for specific ailments, can also be used in general to boost energy, for relaxation and to unwind after a long day.
Acupuncture works on a subtle level by increasing the blood flow around the body without any chemical interference. It utilises the body's own reserves to regain strength, just as nature intended.
Vouchers can be purchased for either single treatments or courses of treatments.
Credit card payment can be made by phone and vouchers will be posted to your specified address. (Email vouchers can be issued if there's a rush).
Call on 087 2632732 or email info@newleaf.ie and we will send the voucher to you or to the recipient.